Adjustable Green Luggage Straps with ID Tags
Product Price
$11.99
Product Review Score
4.44 out of 5 stars
193 reviews
When you order through these links, we may earn a commission at no additional cost to you.
Additional Product Details
STRONG & DURABLE MATERIAL - Made of encrypted, thickened polypropylene and ABS material, greatly improved the flexibility and crush resistance of the luggage straps. The durable belt can withstand a force up to 400 pounds which provide extra protection, prevent your suitcases from accidentally opening during rough transit.
PRACTICAL TRAVEL ACCESSORIES: these luggage straps are light in weight and convenient to use, which can keep your stuff in your suitcase during transit and extend the life of your luggage, nice for a long journey
PACKAGE INCLUDING: you will receive 4 pieces of luggage straps and 4 pieces of silicone luggage tags with name ID cards ; Ideal combinations and sufficient quantity for you to use and replacement while traveling or going on a business trip, bringing you more convenience to take your luggage
CONVENIENT & PRACTICAL: You just put the luggage belt strap tsa approved on the suitcase, then attach the tag, the strap will provide more protection against accidental opening of your suitcase while traveling or moving; in addition, bright colored belts help you easily distinguish your luggage, saving time and making travel enjoyable.It is a great gift for businessman and travelers.
QUALITY GUARANTEE: If You're Not 100% SATISFIED with the Products For Any reasons, Please Contact us Right Now and Our Customer Service Team can slove it.
Our Policies
Secure Checkout

Guaranteed safe & secure

Easy Returns

Fast & easy product returns
More options on eBay...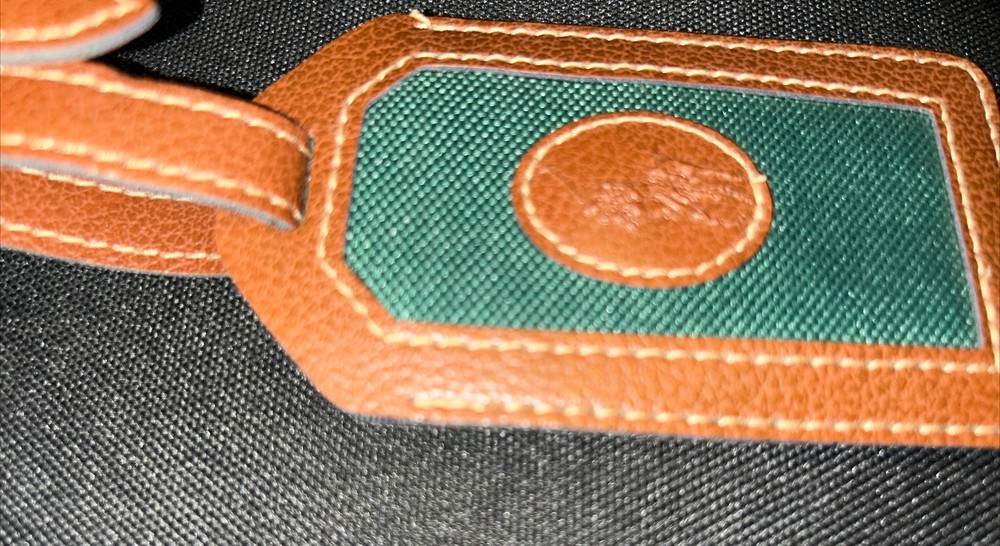 NEW Vintage Polo Ralph Lauren Green with Brown Strap ID TAG MINT!
When you order through these links, we may earn a commission at no additional cost to you.